Product Description
Precision Casting Parts Stainless Steel Window Hinges
Investment casting parts, was also called lost wax casting parts / lost foam casting parts . The wax mold we used for casting has several layers of refractory material on its surface. After the wax mold becomes hard and dry, the wax mold is melted into a shell, and then calcined and poured.Until the shell is strong enough, the black metal liquid is poured into the shell, the shell is broken, and then the casting is obtained. Because of the high dimensional accuracy and good surface finish of the casting, it is also known as "precision casting parts". Investment casting can be divided into stainless steel castings, carbon steel castings, special alloy castings, aluminum alloy castings, brass casting parts and so on.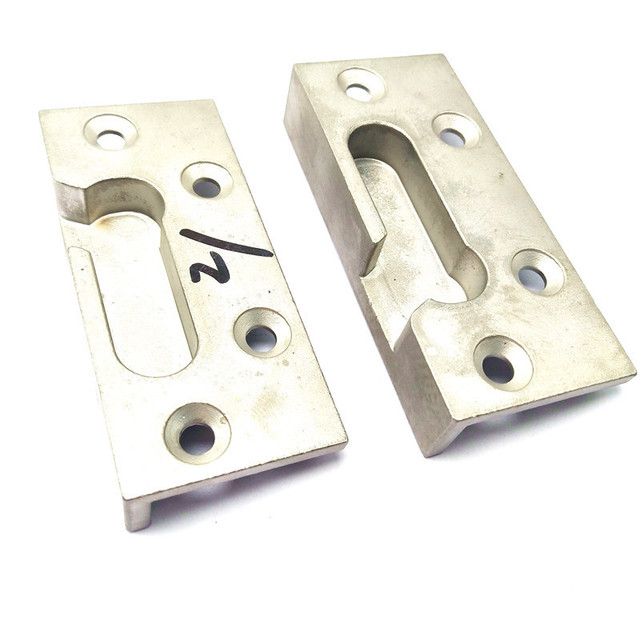 1. Precision casting parts are all welcomed.
2. Product tolerance: ±0.1mm/ 20mm.
3. Mold making time: 15~20 days.
4. Production lead-time: 20~45 days.
Product

Precision casting parts

Material

Stainless steel , Carton steel, Steel, Al alloy, Iron, Brass




Produce process

Investment casting

Finish

Glass bead blasting, Surface blasting, Vibration grinding, Electrolytic polishing,

Mirror polishing, Brush polishing

Service

OEM / ODM

Q: What kind of company you are?
A:We are factory that provide mold, investment casting parts, die casting, Forging Parts, CNC machining, finishing and all process related. And specialized in a variety of related nonstandard customization.
Q: What ability you can provide?
A: We have a design team, trading team, quality team and experienced work team. From the very first negotiation to final product and then shipping safely we provided full process service.
Q: If my quantity is very small, could you do my products?
A: Yes, we can. Do not worry about the quantity. We will provide different production ways based on your quantity.
Q: How can you guarantee the quality?
A: We have a powerful QC team to control the quality in every production process. We believe the best quality is our enterprise life.
Q: How about the payment?
A: Base on the amount of your order, normally we accept T/T in advance.