Product Description
380V Inverter CO2 Gas Shielded Mig Welder
Industrial Mig Welder Inverter split gas shielded welding machine MIG/NBC 350 is an ideal type of high efficiency, energy saving and excellent performance.Mig 350A Welding Machine PWM pulse width regulation technology is adopted, designed with high efficiency and energy saving;Clear and intuitive full digital display, unique external characteristics, accurate current control, arc transition is very stable;With slow wire feeding and stopping to ball, electronic inductance regulation, gas protection features such as delay, effective control and improve the weld spatter, the welding effect is more ideal;The utility model has the advantages of overcurrent, overheating, overload, overvoltage, etc., and is safe and durable;Reasonable design, wire feeding mechanism is built-in, easy for mobile operation;Suitable for low carbon steel, low alloy steel and other metal thin, medium, medium thick plate welding in all directions;The use of industrial 380V input power, split design, double digital display, voltage and current intuitive display, with voltage, current, electronic reactance adjustment, stable and reliable, cost-effective, complete accessories, easy to use.
Attached accessories: wire feeding machine 1, 3M gas shielded welding torch, 5M connecting line, 5M trachea, 1.8M ground wire.

Products Detail:
Supply voltage (V): AC380V
supply voltage V :AC380V
frequency Hz: 50/60
Rated input capacity KVA: 9.5/8.5
Current regulation range(MIG) A:50-270
Current regulation range (MMA) A: 20-230
No-load voltage V: 55
Rated load duration %: 60
Wire feed rate M/min: 3-15
Gas flow L/min:15-20
Outline size Mm: 450*220*380
weight Kg: Twenty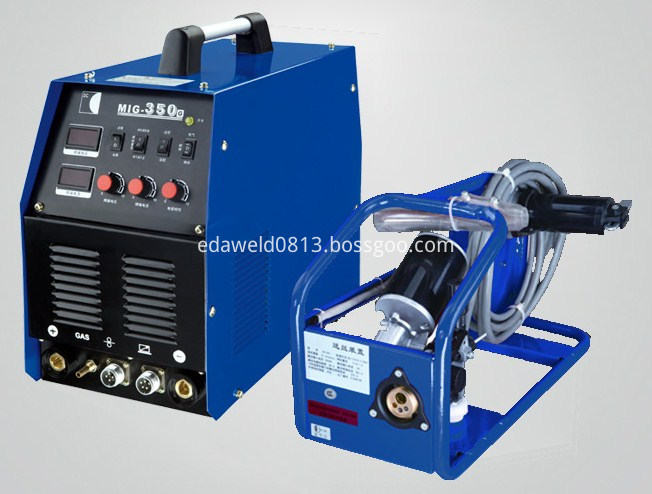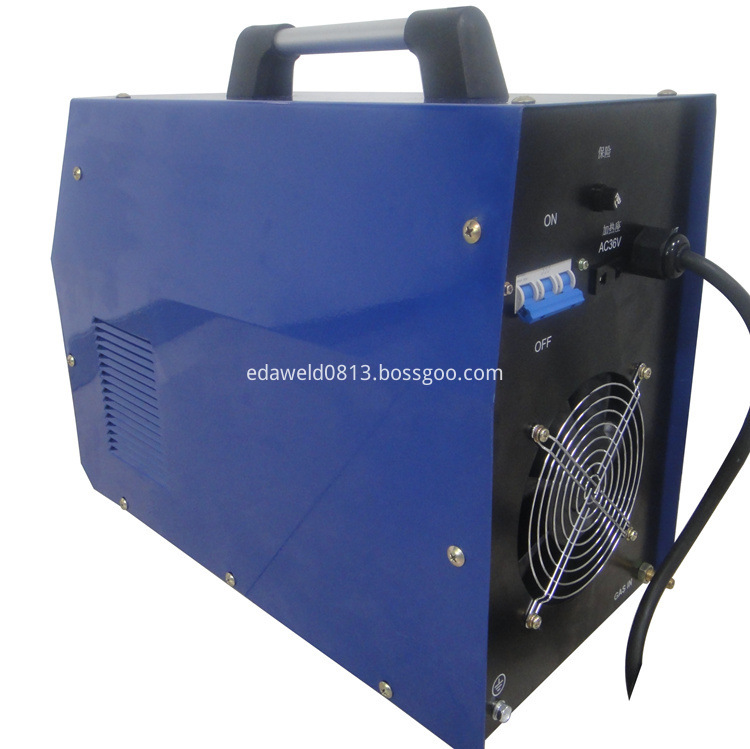 Changzhou EDAWELD Trading Co.,LTD was established based on EDAWELD CO.,LTD main sales and export welding machines, welding wires, welding and cutting torches and spare parts and Pneumatic tools.
From 2011,as a manufacturer main produce and sale welding products,like welding torches, nozzles, contact tips,in order meet more customers requirements, we started other welding sales rang, so our comapny have much experience in welding industry.
We are a professional partner that will help customers to meet best welding suppliers in China.
We are excellent partner for distributors and final customers interested in welding consumables, personal safety, abrasives and all spare parts to welding equipment.EDAWELD is a preferable professional partner for the customers looking for reliable supplier of welding solutions with best customer service form Far East.

We offer to our customers:
- complete offer of welding, abrasive and personal safety products
- qualified staff with easy communication in English
- modern information systems implemented
- developed and efficient logistics organization
We created a complete range of welding products and accessories, which helps our partners to find [cost alternative" and high quality goods as the alternative to international well-known manufacturers.